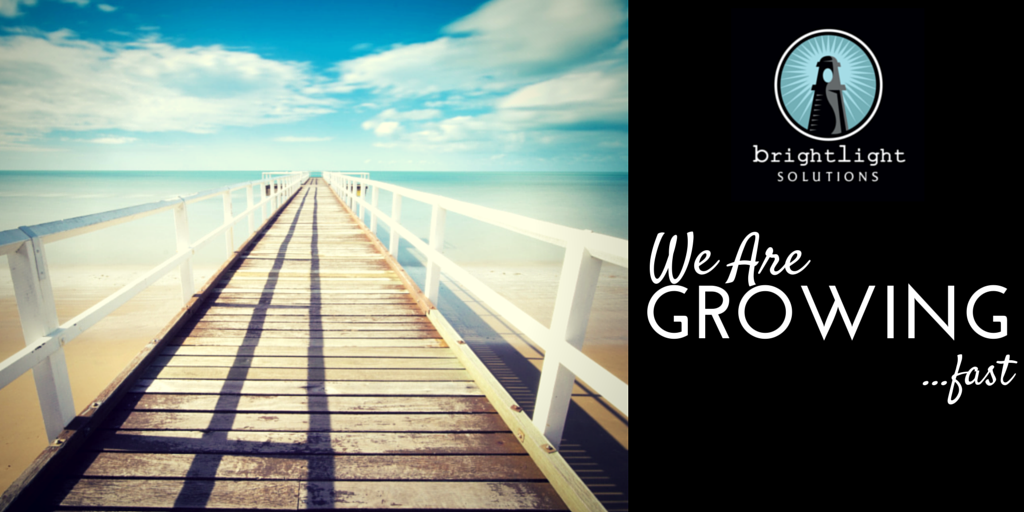 Interested in joining a growing company? I have a vision for this company that is unique and truly inspires me to keep growing.
Goals:
4 locations or 'hubs' all on the coast on the United States
Have a VP, social media specialist/trainer and administration support at each location
Online social media academy
Vision:
The company is known for creating fun environments for learning and helping businesses expand their reach throughout the community through online relationship building. We take the stress of managing multiple social media accounts off the business owner so they can focus on what they do best. We are also known for our work and positive impact in the community through volunteering and charitable donations.
Our clients receive confidence knowing their company's online reputations are intact as they are building their brand each day through social media marketing. They receive peace of mind knowing they have a team keeping track of all online interaction, reviews and comments about their company and industry.
The social media management team loves what they do. They get to work with clients in fields they are passionate about. They take ownership in the company and promote it as their business. I spend my time working on the business and making trips to visit each of the four hubs of Bright Light Solutions.
The admin team enjoys delivering gifts and invitations to clients for appreciation events. They enjoy providing logistic support to the management team from the convenience of their homes so they can spend time with their families. We celebrate our achievement and impact on a regular basis with company outings and volunteer events. We celebrate each new team member, each milestone, each client, and each person who is positively impacted by Bright Light Solutions.
Seeing this vision come to life will bring so much joy to myself and my team. My focus will be on building the business instead of working in the business. This will allow me to do so many important things including spending more time with my husband, travel the country to visit family, and donate time and energy to local domestic violence shelters, churches and Christian outreach organizations. Knowing I created a company that's composed of a team who looks forward to each work day, whose impact in the local community is overwhelmingly positive and it inspires others to take action and do the same will be a dream come true.
The first location is in Tampa Bay, Florida. The second location is up and running in the northern area of the Olympic Peninsula. Not looking to hire anyone just yet, but by 2018 will be looking to add on 1-2 team members in Washington.
This individual would need the following skills:
Excellent Communication Skills
Public Speaking
Self-Disciplined
Strong Work Ethic
Knowledge of multiple social media platforms, messaging, available tools, etc. for business
Understand Social Media Analytics & Insights
Graphic Design
Excellent Organizational skills
Prompt Follow-Up
Passion for the community
Strong Customer Service Skills
This is an opportunity for someone who has shown interest in running their own business, setting their own hours and being a part of a small business that is growing fast. If this sounds like you or someone you know, please complete the form below.